Read Time
1 Minute, 15 Second
Fountain, the enterprise high volume hiring platform, today unveiled a new analytics suite to empower business leaders to gain a better understanding of the candidate journey and make data-driven decisions.
Fountain's enterprise software now comes equipped with self-serve reporting and a data tool that offers multiple dashboards, reports, and visualizations for customers. Users can drill into top-line numbers, customize filters, export, send, and schedule the distribution of pre-built reports to analyze candidate behavior and identify trends based on brand, location, stage, and more.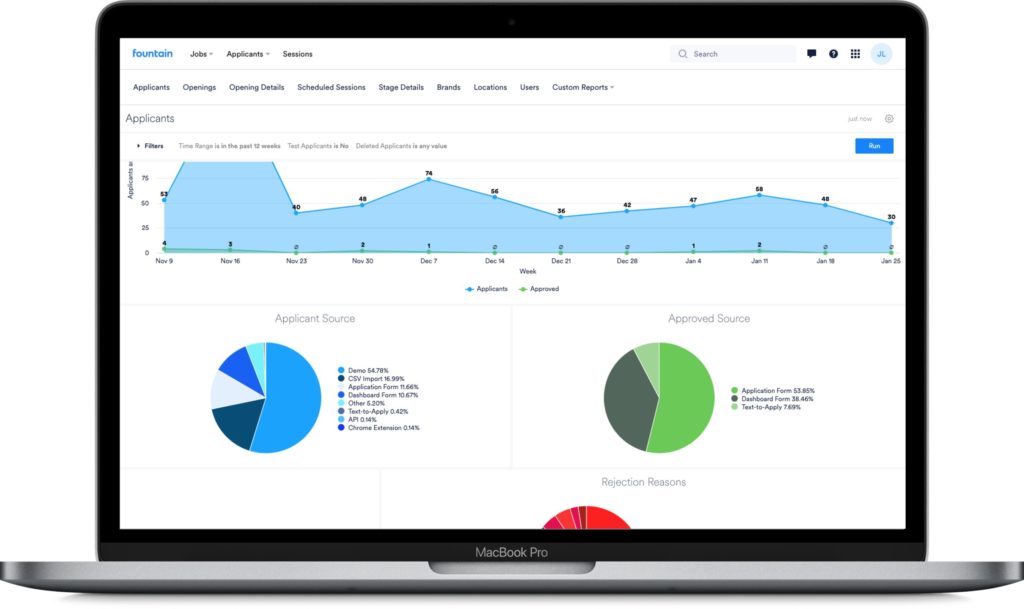 ---
HackerEarth, a leading developer assessment and tech interview solutions provider, today released an enhanced version of FaceCode as a standalone solution for conducting technical interviews with developers.
The enhancements include improved automation to save time before and during interviews, as well as advance HackerEarth's commitment to enabling diversity and inclusion in hiring by reducing bias.
"May Mobility has been using FaceCode as the second step in its interview process," said Jeff Sternaik, Senior Autonomy Engineering Manager at May Mobility. "After the initial screening and phone interviews are conducted, we use FaceCode's pair-programming interface to assess developers in real-time using actual tasks which they would perform as part of their day-to-day responsibilities."