Read Time
2 Minute, 37 Second
SutiSoft Inc., a leading provider of cloud-based and mobile business management solutions, today announces updates to the Recruitment and Goal Management modules of SutiHR, its online HR management platform. The advanced features help attract more diverse talent and significantly reduce the impact of bias throughout the candidate evaluation process.
The interview scheduling functionality allows users to schedule interviews and with both candidates and panel members based on account preferences. The solution can accommodate auto-schedule notifications in both email and SMS formats to remind candidates and panel members of upcoming interviews.
Some of the new features include:
The system automatically restricts candidates that are applying multiple times for a position.
The solution automatically sends notifications to all stakeholders when a candidate has been moved from one stage to another in the hiring pipeline.
When scheduling an interview, HR Administrators can set multiple date and time options to check the availability of a candidate and interview panel members.
HR Administrators can delete the recruitment tasks assigned to a candidate/employee.
The solution automatically sends SMS notifications to candidates when an interview has been scheduled.
The solution allows HR Administrators to send offer letters for approval that were previously issued to a candidate.
When a manager or employee adds a rating to a KPI(s), the solution automatically displays the average, weighted average, and net performance assessment Score of the KPI(s).
When planning a goal meeting, HR Administrators can now schedule the meeting for multiple employees at a time.
For more information, please visit: https://www.sutihr.com
---
Kazoo, the all-in-one employee experience platform, announced the launch of Special Recognition — a flexible recognition and rewards experience to better highlight milestones and drive internal program participation. The company also launched Special Catalogs, an effective rewards framework for managing Special Recognition programs, enabling customers to offer meaningful rewards tailored to a specific employee milestone or company initiative.
Special Recognition enables customers to send individual employee recognition on the company's behalf for milestone achievements — like birthdays and anniversaries — or business initiatives that can fall outside of traditional recognition — like spot bonus or other company employee experience programs. To ease the administrative burden of managing these programs, Kazoo customers can automate anniversary special recognitions to be triggered once an employee meets the criteria set up by the company.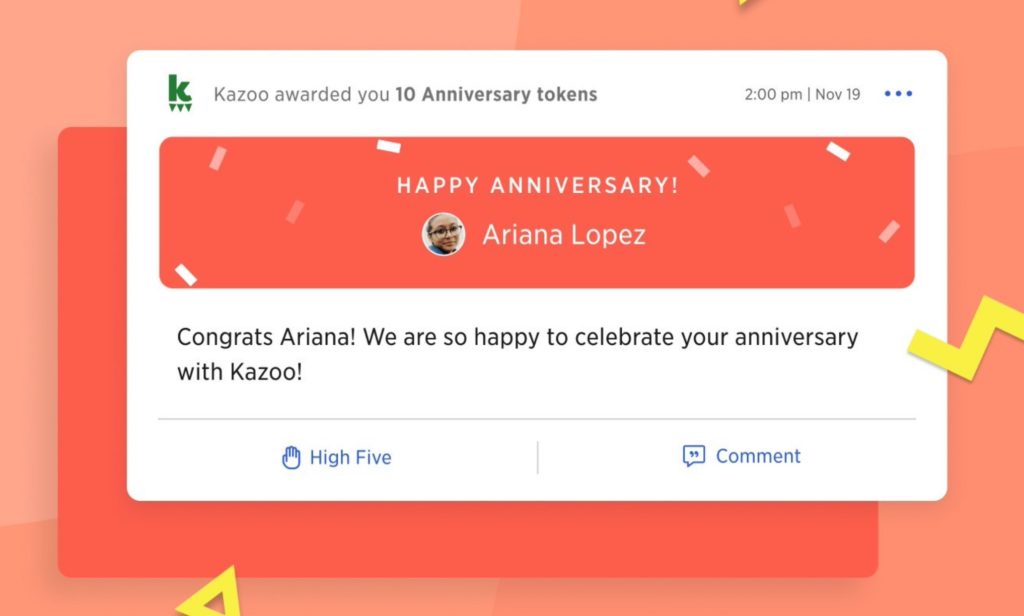 ---
Dice, launched its enhanced Candidate Profile to highlight technologists' unique skills and career accomplishments, maximizing their visibility to top recruiters and employers. The redesigned tool joins recently released Recruiter Profiles and Instant Messaging to establish an interactive and dynamic career marketplace, activating Dice's deep tech specialization to empower recruiters, hiring organizations and technologists to build meaningful and mutually beneficial relationships that lead to career placements.
As part of the launch new features include;
Recruiter Profile: provides recruiters the opportunity to build trust and credibility with technologists by showing what sets them apart in their personalized profile.
Instant Messaging: enables real-time, transparent conversations between employers and technologists through the Dice platform, building immediate credibility and trust on both sides of the relationship.